MROO Webinars
MROO Webinar Series Update
MROO will continue hosting monthly free webinars on the second Wednesday of each month in 2022. To register to the MROO webinars you must be a MROO member.
This summer we will be taking a break (in July and August) and will be back up and running with our online webinars starting in September 2022.
Have ideas for a speaker or topic for our next MROO webinar? Please email us at info@mroo.org.
Upcoming September Webinar
An Update on the Aging Eye
Date: Tuesday, September 6, 2022 at 10:00AM (EST)
This will MROO webinar will cover the following:
Cataract signs, symptoms and treatment options
Glaucoma diagnosis and treatment
Age-related Macular Degeneration....wet and dry.
Meet Our Speaker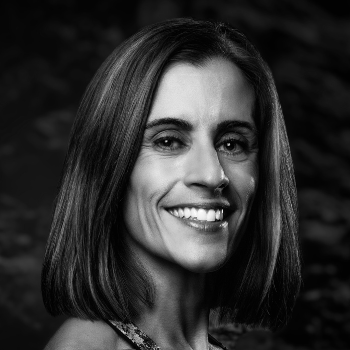 Rosa Braga-Mele MD is Professor of Ophthalmology, Faculty of Medicine at the University of Toronto, Canada. She graduated Magna Cum Laude from University of Ottawa Medical School. She then completed her residency at the University of Toronto. She went on to complete her Masters Degree in Higher Education.

Dr. Braga-Mele is a cataract specialist and educator who speaks frequently at both the national and international level on advanced surgical techniques and innovations in phacoemulsification surgery and complicated cataract cases and IOL development. She has over 150 published abstracts and papers.

Dr. Braga-Mele served as the Chair of the Education Clinical Committee (2015-2018) and Chair of Cataract Clinical Committee (2010-2015) for the American Society of Cataract and Refractive Surgery (ASCRS) and was a member of the Governing Board for ASCRS. She is currently Cataract Section Editor for EyeWorld (an ASCRS publication) and is on the editorial board of other ophthalmic publications.

She was the inaugural Research Director at the Kensington Eye Institute in Toronto from 2007-2012. She was appointed Cataract Director at the KEI in May 2013-Dec 2019.
Reserve your spot by logging into the MROO membership page.
How it Works:
Log in to your MROO member account and register for the next webinar. Login here.
You will need to provide an email address when registering. You will then receive a follow-up email with the link to join the Webinar.
You will also receive a reminder email a week in advance and one day before the webinar.
Not on the MROO email list? Email MROO Office Assistant. This is essential: make sure to type Member Login in the subject line and kindly provide your full name and another piece of information that we would have on file in our database for confirmation purposes such as your mailing address or your OMERS employer. Thank you!
Tips & Other Information:
The maximum capacity is 1,000 attendees, first-come, first-served. Register early for best results.
Before you get started if you are not familiar with the Zoom Webinar Service and how to participate, watch this informal video How Do I Join a ZOOM Meeting?
It's not required, but if you like, you can download the ZOOM Meeting application in advance of joining the Webinar.
Worth noting. This Zoom Webinar is not interactive. You will not be visible to other attendees or the presenter, nor will you be able to speak to the presenter.
There will be no Webinars in July and August.
If you missed a live Webinar for any reason, you would have the opportunity to view it later. Approximately ten business days after the live broadcast, completed Webinars will be uploaded to the Member Area on the MROO website.
** You must be a MROO Member to register to this event **