MROO Webinars
MROO Webinar Series Update
MROO will continue hosting monthly free webinars on the second Wednesday of each month in 2022. To register to the MROO webinars you must be a MROO member.
Have ideas for a speaker or topic for our next MROO webinar? Please email us at info@mroo.org.
Upcoming December Webinar
Understanding Medical Assistance in Dying (MAID): The Ontario Experience
Date: Wednesday, December 14, 2022 at 10:00 AM (EST)
This will MROO webinar will cover the following:
To provide an overview of the legislative framework that guides MAID in Ontario
To describe and reflect on the MAID experience in Ontario (including what I have learned along the way)
To discuss challenges and future considerations
Meet Our Speaker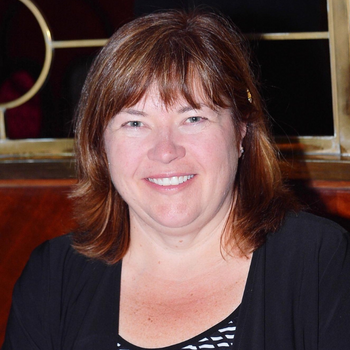 Dianne Godkin, PhD, is Senior Ethicist at Trillium Health Partners (THP), Mississauga, Ontario. A nurse by background, in her current role she oversees the Regional Ethics Program which provides ethics services (consultation, education, policy review, research) to a number of healthcare organizations. She is also an Adjunct Professor with the Faculty of Nursing, University of Toronto. Dianne is a member of the Canadian Psychiatric Association MAID Working Group and the Joint Centre for Bioethics MAID Community of Practice.
Reserve your spot by logging into the MROO membership page.
How it Works:
Log in to your MROO member account and register for the next webinar. Login here.
You will need to provide an email address when registering. You will then receive a follow-up email with the link to join the Webinar.ΩYou will also receive a reminder email a week in advance and one day before the webinar.
Not on the MROO email list? Email MROO Office Assistant. This is essential: make sure to type Member Login in the subject line and kindly provide your full name and another piece of information that we would have on file in our database for confirmation purposes such as your mailing address or your OMERS employer. Thank you!
Tips & Other Information:
The maximum capacity is 1,000 attendees, first-come, first-served. Register early for best results.
Before you get started if you are not familiar with the Zoom Webinar Service and how to participate, watch this informal video How Do I Join a ZOOM Meeting?
It's not required, but if you like, you can download the ZOOM Meeting application in advance of joining the Webinar.
Worth noting. This Zoom Webinar is not interactive. You will not be visible to other attendees or the presenter, nor will you be able to speak to the presenter.
There will be no Webinars in July and August.
If you missed a live Webinar for any reason, you would have the opportunity to view it later. Approximately ten business days after the live broadcast, completed Webinars will be uploaded to the Member Area on the MROO website.
** You must be a MROO Member to register to this event **