MROO Webinars
MROO Webinar Series Update
MROO will continue hosting monthly free webinars on the second Wednesday of each month in 2023. To register to the MROO webinars you must be a MROO member.
Have ideas for a speaker or topic for our next MROO webinar? Please email us at info@mroo.org.
October 2023 Webinar:
Morning Gentle Yoga

Date: Wednesday, October 11, 2023 at 10:00 AM (EST)
This MROO webinar will cover the following:
About the Webinar:

Gentle Yoga Class (1 hour):
Pranayama (breath work) to cultivate awareness and presence in mind and body
A series of gentle yoga poses
Closing savasana (resting pose)
15 mins for questions
Suggested yoga props: 2 blocks, chair, cushion, blanket
You can find some
Tips for Gentle Morning Yoga here.
About the Speaker



Deanne Rodrigue
Deanne discovered yoga while looking for a way to expand her physical practice into something more meaningful that would help her to live a more balanced life. She loves that yoga invites us to be present through connecting our breath with movement, and helps to extend mindfulness into our day-to-day life.
The desire to deepen her yoga knowledge took her to Karpathos, Greece for an intensive teacher training, followed by a RYT200 certification at Breathe Yoga Studio in Toronto.
Over five years of teaching, her approach to yoga remains ever focused on the balance between strength and flexibility, while encouraging a deeper sense of awareness. With a passion to support the well-being of others, she teaches vinyasa, hatha, gentle and restorative yoga, offering modifications and pose variations in a safe and inclusive environment.
Reserve Your Spot Today!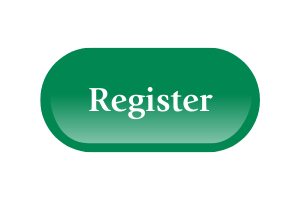 How it Works:
Log in to your MROO member account and register for the next webinar. Login here.
You will need to provide an email address when registering. You will then receive a follow-up email with the link to join the Webinar.ΩYou will also receive a reminder email a week in advance and one day before the webinar.
Not on the MROO email list? Email MROO Office Assistant. This is essential: make sure to type Member Login in the subject line and kindly provide your full name and another piece of information that we would have on file in our database for confirmation purposes such as your mailing address or your OMERS employer. Thank you!
Tips & Other Information:
The maximum capacity is 1,000 attendees, first-come, first-served. Register early for best results.
Before you get started if you are not familiar with the Zoom Webinar Service and how to participate, watch this informal video How Do I Join a ZOOM Meeting?
It's not required, but if you like, you can download the ZOOM Meeting application in advance of joining the Webinar.
Worth noting. This Zoom Webinar is not interactive. You will not be visible to other attendees or the presenter, nor will you be able to speak to the presenter.
There will be no Webinars in July and August.
If you missed a live Webinar for any reason, you would have the opportunity to view it later. Approximately ten business days after the live broadcast, completed Webinars will be uploaded to the Member Area on the MROO website.
** You must be a MROO Member to register to this event **